Kobe Digital has over 7 years of experience in email marketing. Kobe Digital is an experienced email marketing agency with more than 7 years of experience.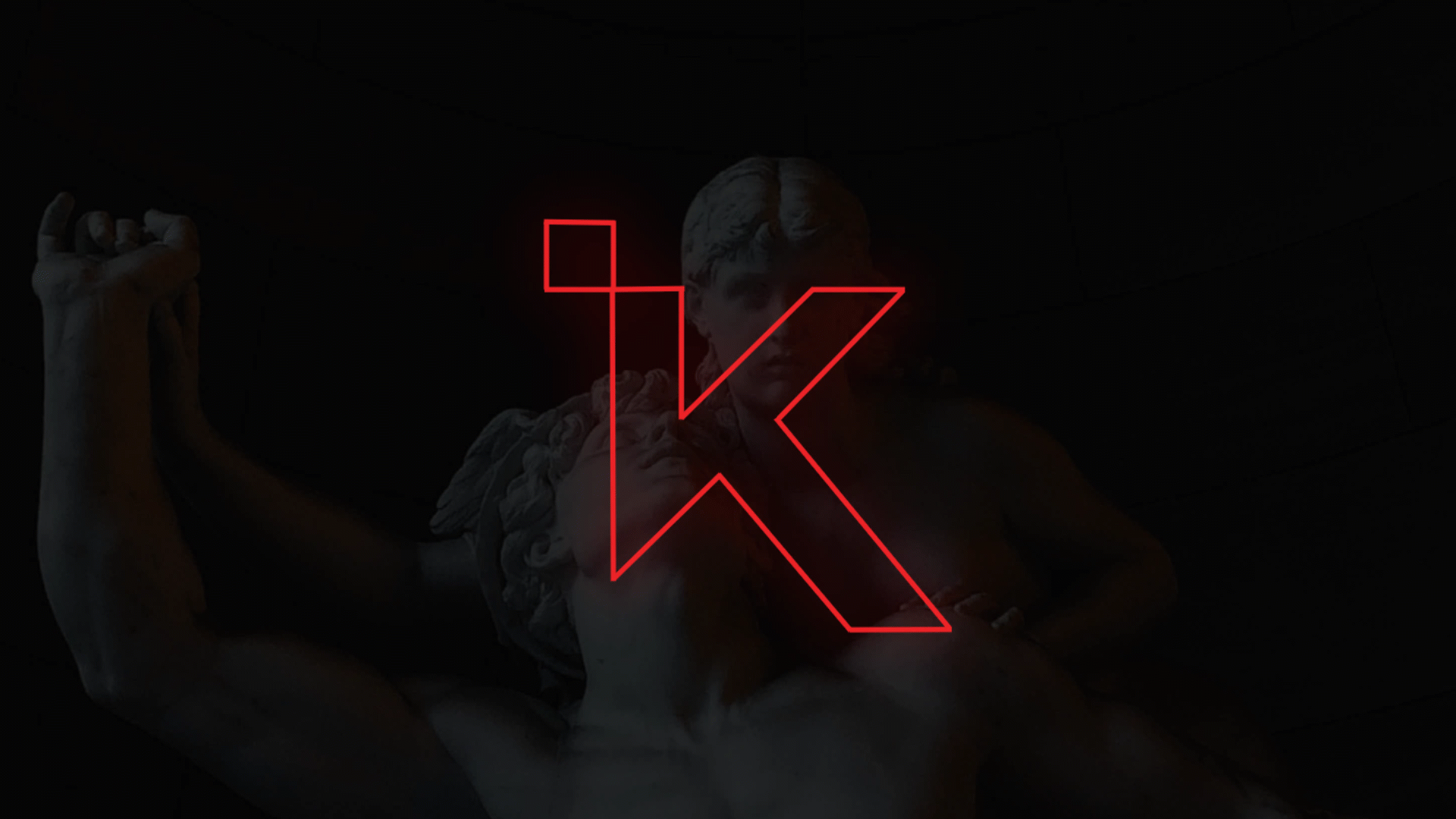 A top email marketing agency can help you grow your business
Email marketing can be a great investment in any business.
Email marketing is a great way to keep your prospects and customers informed, no matter if you're a manufacturer or a local restaurant. Send promotional emails and newsletters to keep them interested in your products and to get their attention.
We will help your company take full advantage of email marketing. Our team of experts will help create, launch, and manage a custom email marketing strategy.
Kobe Digital has the best email marketing company.
We offer a full-service email marketing agency that can help you grow your business.
Kobe Digital is your email marketing partner. Kobe Digital can do it all.
You'll get:
A dedicated account manager
Custom email marketing strategy
Custom email template design
Email creation, content to design
Email can be sent via your preferred platforms, such as MailChimp and Constant Contact
Segmentation of email subscribers
Split testing can be done for both email addresses and subject lines
Lead generation requires regular reports.
Call tracking and Conversion tracking
An email marketing company can give you more control over your business. Our Email Marketing Packages let you customize every email.
What ESPs does your email marketing company use
We can help you with any email service provider (ESP), such as Constant Contact or MailChimp.
Can't see your ESP? Talk to a strategist
How an email marketing company can develop successful strategies
Kobe Digital offers email marketing services that are results-oriented and put clients first. Learn how you can do it now.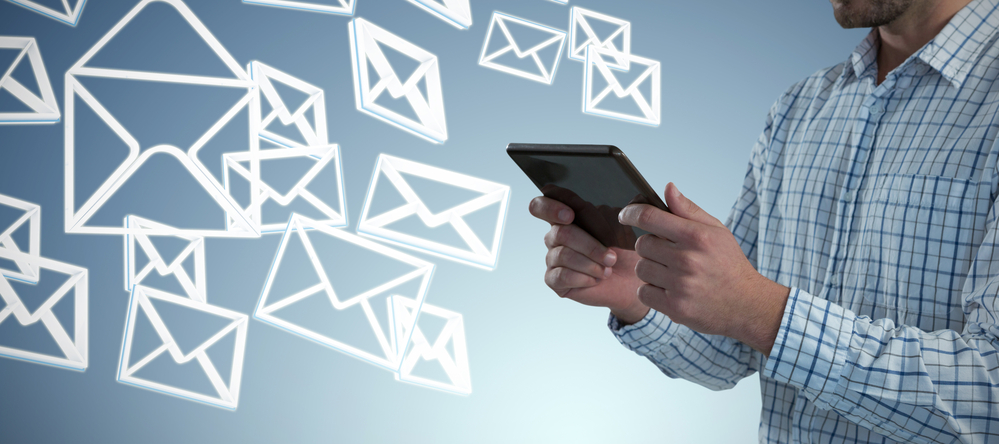 1. We will help you to understand your competition.
We want you to stand out in your clients' email inboxes. We will also ask you questions about your competitors to help us create an email marketing strategy that produces even more results.
We will investigate their interactions with clients and their brands, as well as their offerings.
Get to know your industry's top competitors.
2. Our email marketing agency researches your industry
We are interested to learn more about your industry so we can help you design an effective email marketing campaign.
We'd like to see how much money is spent in your industry each year and where your industry ranks within the scheme for ecommerce.
Learn more about your industry to create the best email marketing campaign.
3. We will ask questions about your audience.
Your audience is the most important part of any marketing campaign.
We'll ask you about your age, gender, and location. This will help us understand your style and tone, as well as how to best inform and sell your products.
We will begin your campaign once we have a thorough understanding of your industry and competition.
We offer three pricing options for email marketing plans. Your email marketers can help you understand the differences and help choose the best one for your company.
These are just a few examples of our pricing. If you'd like to see the complete pricing list, please visit our email optimization page.
Kobe Digital offers a complete email marketing service.
Sometimes it can be difficult to find an email agency that is familiar with your industry, goals, and competition.
See our list of reasons clients choose us
Your name, industry, and goals will be known by a dedicated account manager.
You will receive a personalized strategy that is tailored to your long-term and short-term goals. You will also receive reports that cover your key performance indicators (KPIs span>
Our exclusive tech platform monitors, reports, and tracks leads and sales through digital marketing channels like email.
A 91% client retention rate is a great choice for an email marketing company. This rate is higher than the industry average by more than 40%
You have the option to choose an email marketing program that best suits your needs.
We offer lead nurturing services that include pre-designed templates for nurturing and converting leads.
Read our client reviews to find out why we are regarded as one of America's top email marketing agencies in Los Angeles.
What kind of emails do email marketing companies send?
Many emails from email marketing are annoying and promotional.
Email Marketing can produce amazing results for your business if done right
Kobe Digital, an email marketing agency, creates emails like the following:
| | |
| --- | --- |
| Service | Uses |
| Onboarding or welcome | Your website can be used to attract new visitors, subscribers, and leads. |
| Recruiting | Attract new and qualified employees. |
| Re-engagement | Connect with your subscribers who haven't visited your website in a specific period. |
| Event | Promote an event, such as a webinar and in-store sales. |
| Cart abandoned | Notify subscribers or website visitors who leave your site without buying. |
| Post-purchase | Brand loyalty can be built by sending post-purchase emails. They share helpful guides and encourage feedback. |
These are email types that email marketing agencies offer, and how they work.
1. Welcome emails
Send your audience welcome emails to let your subscribers know you received their request to join your email list.
There are many options for sending a welcome email. You have the option to choose.
Keep your emails short and sweet to ensure that recipients aren't scared by long emails.
If you are sending a welcome email to someone who has filled out a form, you should include information. An email can talk about your product or service.
Make it simple and welcome them to the online community. Provide a link to your site or information about your company.
Don't let them down if they sign-up for a specific offer. Invite them to your online community.
2. Emails: You've left some behind
These emails, also known as cart abandonment emails, can help you close the sale.
82% abandonment of Finance and travel
Nonprofits – 79.2% abandonment
Retail – 76.2% abandonment
Fashion – 66% abandonment
These emails will remind recipients about what they have added to their cart. The email will also include a link that will take them to the landing site, where they can make a payment.
3. Promotional emails
Everyone knows how exciting it is to see new clothing from your favorite shop or a new model from your favorite car manufacturer.
These emails will get your recipients excited about your new product or service.
Include a photo of the product with its price.
Another type of promotional email is one that informs your audience about forthcoming events.
Coupons, and other special offers, are very popular types of promotional emails. These coupons and special offers will increase your customer's likelihood to shop at your store or order online.
You can provide a mobile coupon that gives the recipient a barcode to scan at the store. You can also make a printable coupon that the recipients can print and bring to the store.
4. Emails
These emails notify customers that they are still on your email list and offer new products.
Email marketing can be a powerful strategy for any business.
These emails are personal and meaningful to the recipients. These emails also demonstrate your business's value.
You might have lost touch with them for a while. You might have lost touch with them, moved away, or they may not be able to visit you.
These emails can solve almost all problems. This email reminds customers that they have previously purchased from you and, if possible, offers a coupon or special discount to give them a reason to return.
5. Monthly or weekly newsletters
Keep in touch with your subscribers by sending them weekly or monthly newsletters
This email type makes it easy for you to keep your customers informed about all the happenings at your company.
These are great ways for your subscribers to stay in touch with you and keep your company top of your mind.
How do we personalize our email marketing campaigns?
Our proprietary software allows email marketers such as Kobe Digital to personalize emails and get them into the right hands.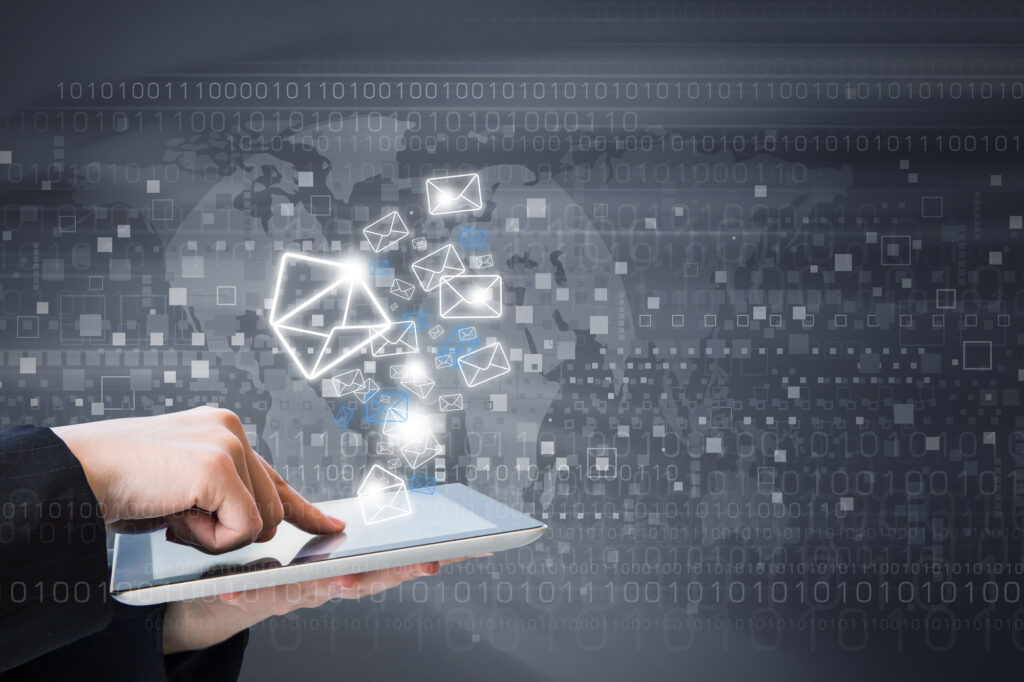 You can personalize your email messages in many ways.
Subject line
Name of customer
According to their time zone
Referring back to past purchases
"You might find …" interesting."
Personalized emails are very important. They increase click-through rates by 14% and convert by 10%.
People want to feel that you are their friend. They want personalized emails that offer them valuable information and products they love.
Why invest in email marketing
Email marketing is a smart investment for a variety of reasons.
44.1 represents the average return on investment for email marketing. This equals $44 for every $1
59% say email influences purchase decisions
61% love weekly promotional emails
Each week, the time it takes to read email is somewhere between 10-60 minutes.
Email is trusted and used to influence purchasing decisions. It has 50% more sales than other lead generation methods.
If you aren't seeing the same results with email advertising, an email marketing agency can be a great choice.
Why would you want to hire an email marketing agency?
Email marketing is essential for your business. Email marketing is crucial for your business. We've already spoken about it.
Now is the time to decide whether or not you want to hire an email marketing agency.
Business owners know what it's like.
Kobe Digital makes it easy. Kobe Digital will create an email campaign that you like and help you to manage it.
Email agencies will pay attention to your campaign and invest their time. But, it's unlikely that you would give it your full attention if it were your email marketing campaign. You are too busy running your business.
How do you find the best email marketing agency for your business
Finding the right email marketing agency can be difficult with so many options.
1. Localization
It is not necessary to be within proximity of your email marketing company. However, you must visualize the direction your partnership will take.
Do you enjoy in-person meetings? Can you talk on the phone or via Skype?
It doesn't matter where you live if you are comfortable with not meeting in person often. Discuss your campaign goals and objectives with your email marketer.
2. Budget
A budget is an important aspect when hiring someone to work for your business. While we might like to think we can spend endless amounts of money, the truth is that every dollar counts.
Budget is an important consideration.
Create a list to identify email marketing agencies that you are interested in. You cannot change the budget.
If you find an agency that is too costly, you can delete them from your contact list.
This makes it easy to make a decision and ensures that your budget is in control.
3. Their personalities
Don't hire email marketing companies without knowing them.
Be clear with them about your goals and the ways they can help.
It's important to notice if the conversation is pleasant and if they seem confident in their abilities. Do not be surprised if they hesitate to disclose the exact price of their services.
4. Testimonials Reviews
Reviews and testimonials are an important part of choosing an email marketing agency.
Websites such as Yelp let you read customer reviews and gain insight into their experiences. It is worth continuing to look if there are many negative reviews.
A great email marketing company will have many testimonials or evidence of client satisfaction.
On the agency's site, you can find testimonials. These testimonials can be textual or videos.
Companies with few or no testimonials are more likely to have little experience. It's a smart idea to search for agencies that have many testimonials.
Kobe Digital boasts over 550, which shows potential clients that Kobe Digital cares about their business.
5. Their experience
Experience is the key to email marketing success.
It is crucial to find an email marketing agency that has a track record of success in email marketing. They will be able to tell you which email strategies work and how to make a campaign that fits your business.
Experience from an agency will help you create the best campaign.
It doesn't matter if the agency has been around for decades. It is recommended that the agency has been in business for at least five years.
Email marketing agency FAQs
What's an email marketing agency?
These digital marketing agencies help businesses promote their products or services through email campaigns.
How much does it cost to work with an email marketing agency
The price of an email marketing agency is determined by how many newsletters you send, which platform you use, and how complex the email design is. Mid-sized businesses typically spend $300 to 2000 per month on email marketing.
Would you like to work with an email marketing agency that is of the highest quality?
Kobe Digital can be a great resource for anyone looking to start an email marketing campaign.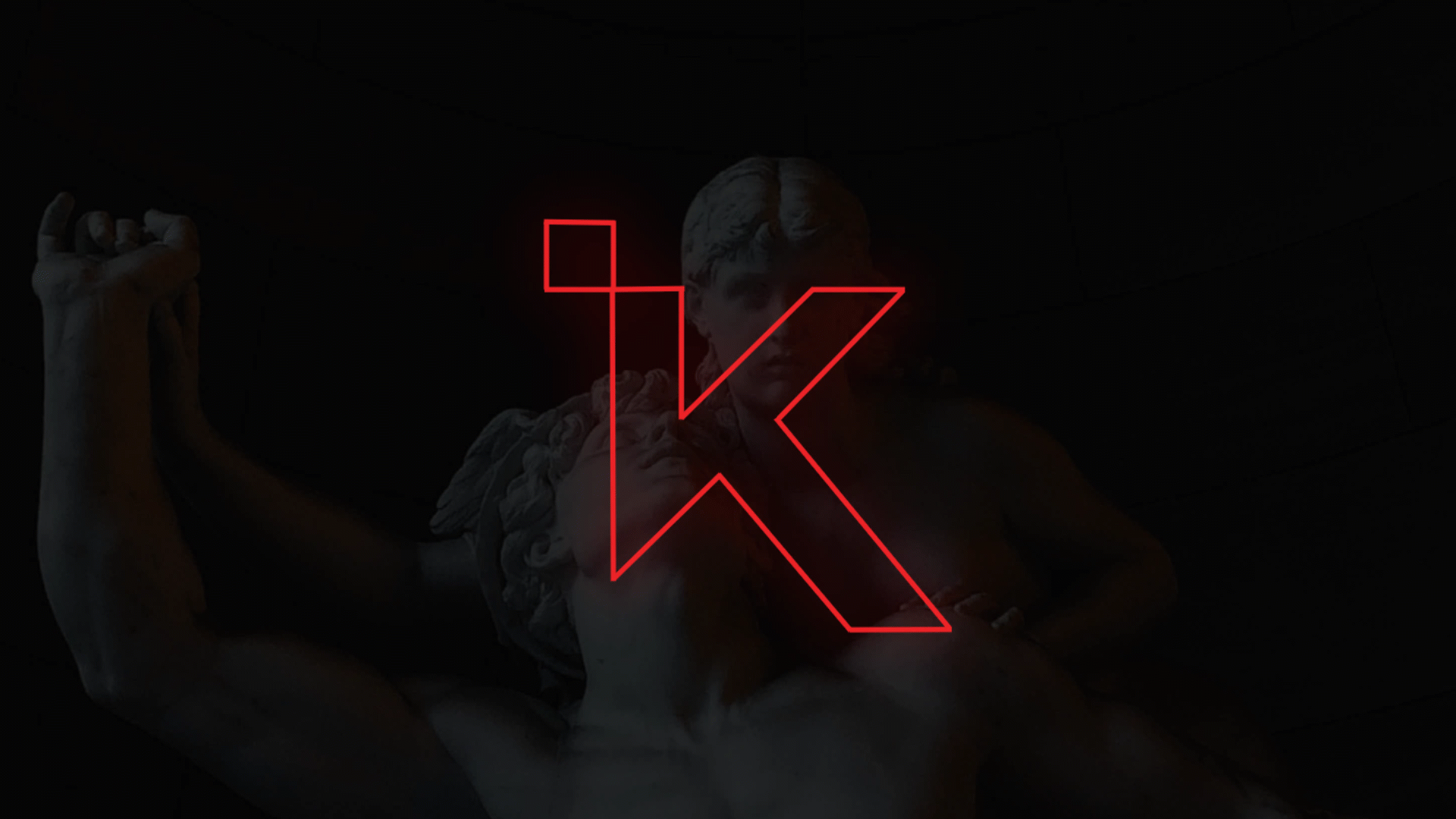 We are a digital marketing agency that offers full service. This means we are a full-service digital marketing agency.
PPC (pay-per-click advertising)
Marketing via social media
Content marketing
SEO (search engine optimization).
Infographic creation
Reputation management
We can help create a multi-strategy campaign that is well-rounded.